Venue Details
If you're looking to make a splash for your next event, Hard Rock Cafe New Orleans can't be beat. Your event will begin with guests getting the red carpet treatment and only gets better from there. Your dedicated planner will help you put together a fabulous menu and rocking entertainment along with all the small details that go into making an event unforgettable. With a variety of rooms available, Hard Rock Cafe is great for bar mitzvahs, birthday parties, corporate meetings and everything in between. Plus, the venue is surrounded by several of the New Orleans's best hotels.
Capacity & Dimensions
Full Cafe Buyout: Reception - 450, Cocktail - 500, Seated - 250
Main Cafe: Reception - 200, Cocktail - 230, Seated - 150
VIP Voodoo Room: Reception - 115, Cocktail - 130, Seated - 90
Main Cafe Stage: Reception - 35, Cocktail - 35, Seated - 25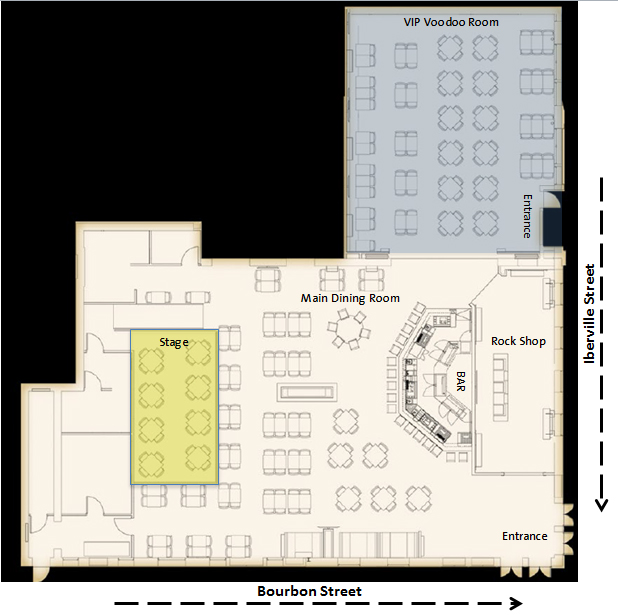 Contact Hard Rock Cafe
Please contact Hard Rock Cafe for more information. Take a moment to fill out the form below and indicate your preferences and needs. Hard Rock Cafe will reply to you by email or phone.